06/13/2015
A Sacred Soap Factory
Tatiana Southey-Bassols
Oxford Brookes University
Interim Third Year Project, Unit F: Post-Immigration
Faculty: Catrina Stewart (website), Hugh McEwen (website)
2014
The building addresses the issue of female and male segregation in the Islamic tradition, a prominent religion in Newham. The programm combines the ritual of ablution in mosques with prayer through the spatial light qualities created by the materiality of soap.
Its varying levels of translucency also allowed me to take a different approach in re-designing the segregated areas between men and woman. Through the ceremonial routes, views and actions, the two genders are levelled. The building itself is generated via the mass-produced wasted fat generated by butchers on a daily basis in the market place, reintegrating ritual into the Halal exchange of meat. The hybrid program of a soap making factory integrated with the multi-layered market and ablution ritual combines to create a purified, sacred space for the Muslim community. The inhabitable soap walls breaking down over time revealing the brass grid reinforcement and creating organic openings, which let in light due to the human touch. In response the bubbles properties, minimal surfaces are created across this grid also effecting the sacred experience.
The varied properties of soap changing from a solid wall to a liquid when combined with water for cleansing. The bubbles are released through an excavated canal and through the roof with helium in order to insulate the building. However, drawing this action allowed me to understand the experience of this functional process as a way of not only insulating the building, but blurring the threshold between the public space of the market and semi-private, elevated space of the abolition areas.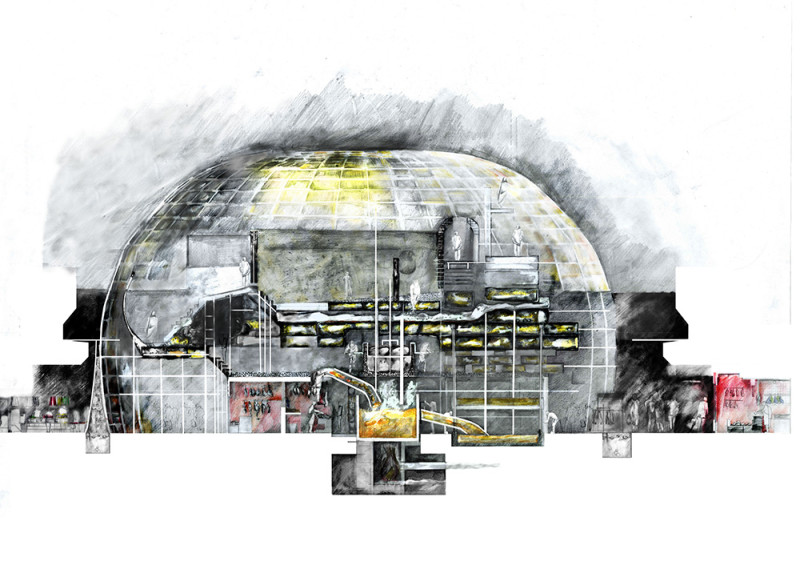 ↑ section through soap making factory and prayer spaces

↑ section through queen's market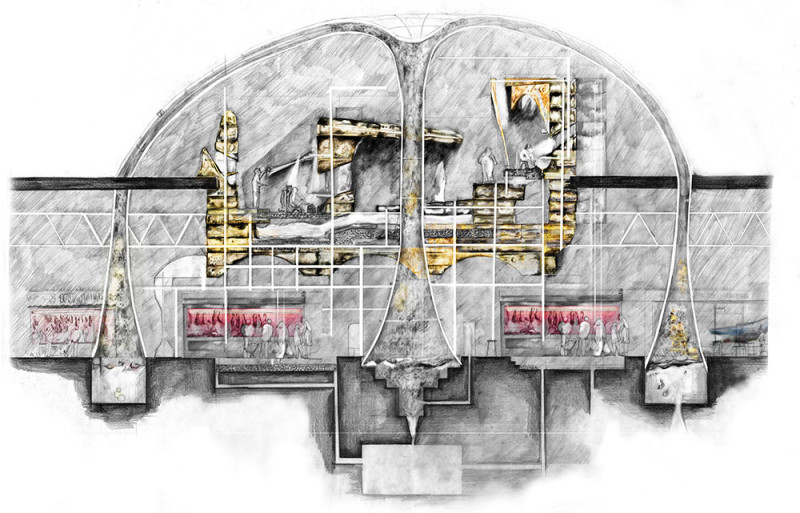 ↑ section of female and male abulition in queen's market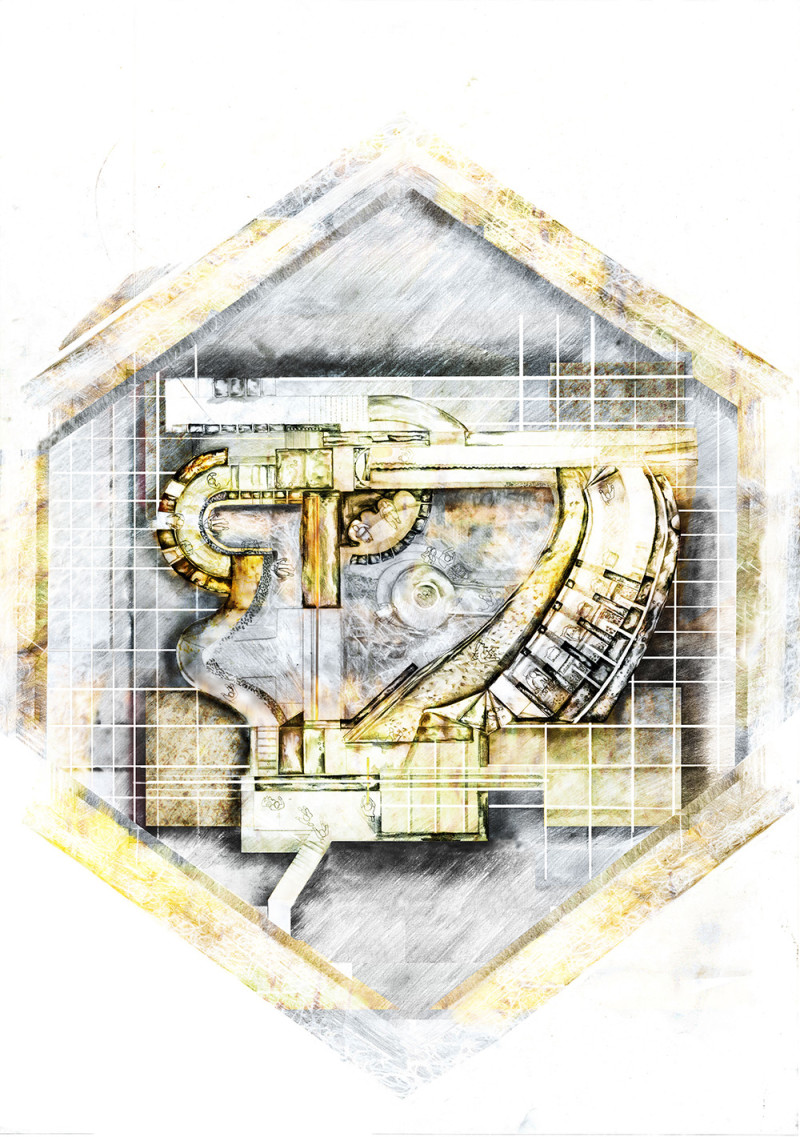 ↑ plan of female and male abulition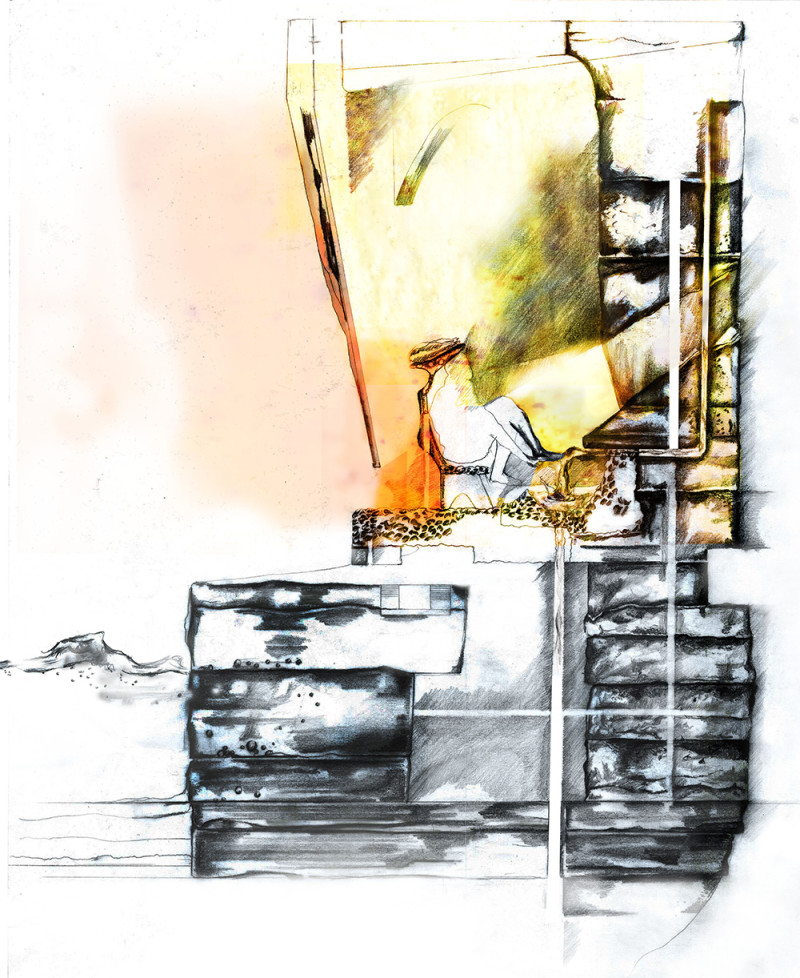 ↑ section detail of washing before prayer