05/20/2015
Embassy for Stolen Land
Tatiana Southey-Bassols
Oxford Brookes University
Unit F: Post-Immigration
Faculty: Catrina Stewart (website), Hugh McEwen (website)
2014
The building responds to the architecture of debate through the materiality of a sand structure. The constituent sand had been illegally acquired from Spanish territory and brought to Gibraltar, and is not only appropriated for the building itself, but also a means of signifying the possible cooperation of the two sovereign territories. Combined with translucent red and yellow resin, colours heighten the emotional impact the building has on its users and represent the Spanish.
The design explores spaces of debate through ceremonial routes and impressions of translucency in the structure, to mediate between the trust associated with civic engagement and the security related to diplomatic discussion. This is explored through the current dispute between Britain and Spain in regard to Gibraltar''s Sovereignty, especially as the people of Gibraltar have been exempt from these discussions.
The building''s position on a World War II outlook post overlaid on Moorish and Spanish fortifications redefines the site as a contemporary fortress appropriating the strategic viewpoints towards Spain and Gibraltar to unfold its form, utilizing the typology of embassy structures as precedent for the hierarchy and sequence of spaces. The building enforces a dialogue between the three parties at a local level, creating a relationship based on trust through the story revolving around the private objects within the diplomatic bag and the Spanish ambassador in residence on Gibraltarian soil.
Miscommunication between the highest in power in both nations is a direct result of the inaccessibility of the spaces of power that parliaments represent. The building appropriates the democratic nature prevalent in the 17th century British coffeehouse which stimulated discussion. At the base of the columns, pods of sand grains cook the coffee using a Moorish process creating hot spots for debate. The collaborative ritual of making a cup of coffee levels the parties involved in finding solutions to territorial issues. The hollow resin columns become coffee peculators with the transfer of steam and collection of rainwater creating microclimates for different types of debate and spaces for relaxation. Through political discussion and regular diplomatic visits to the site of dispute, the nations agree on joint sovereignty.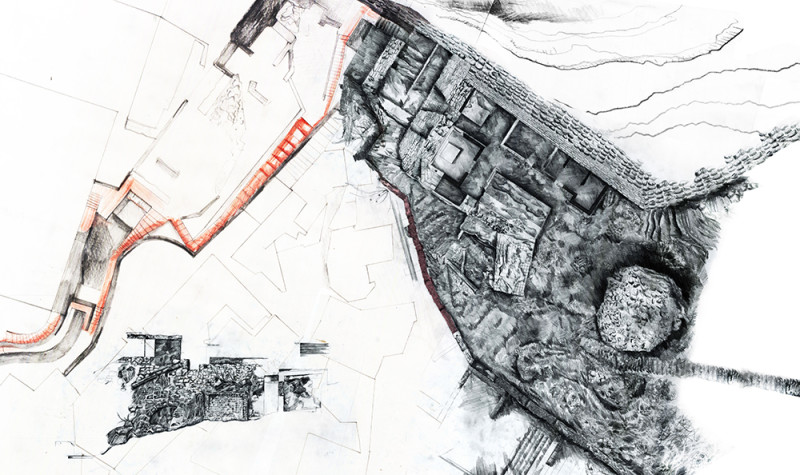 ↑ site plan of British, Spanish and Moorish fortifications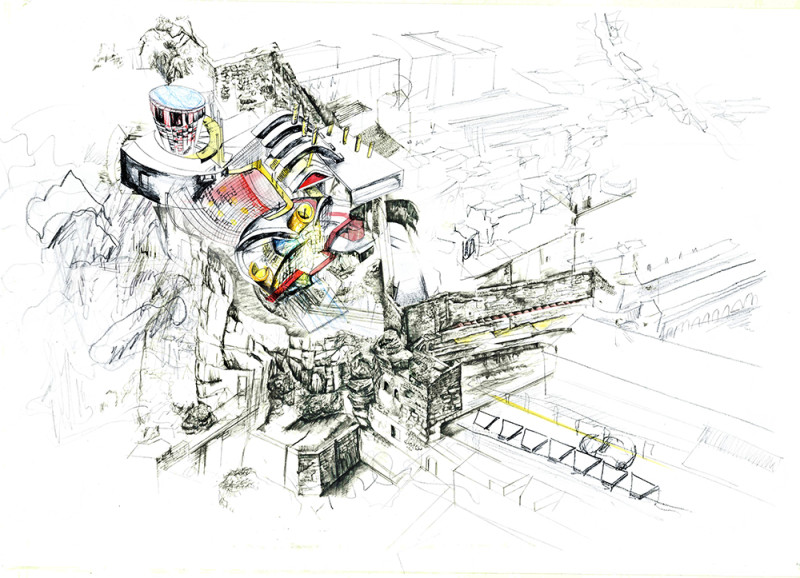 ↑ axonometric of embassy on the rock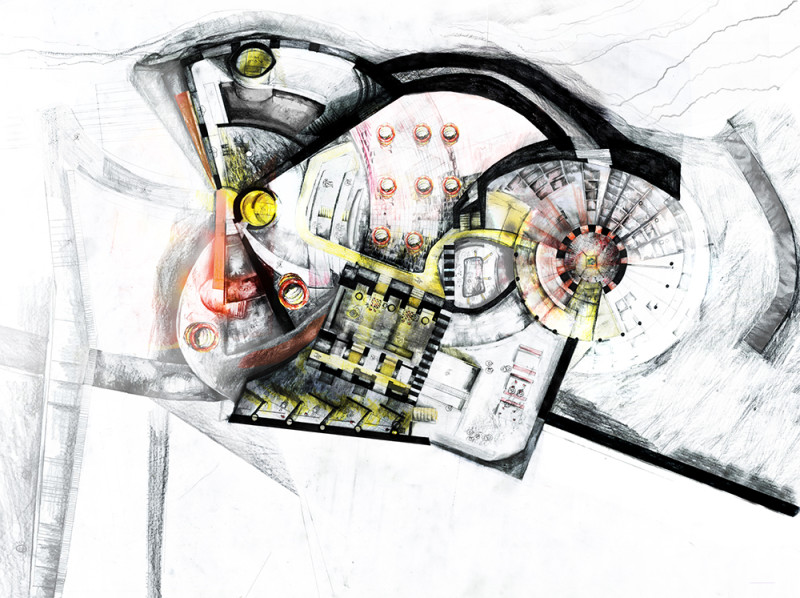 ↑ second floor plan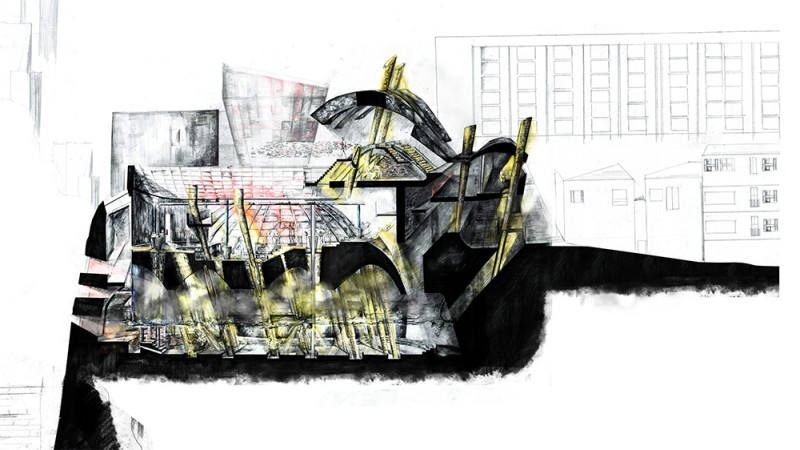 ↑ longitudinal section of debating chamber and steam room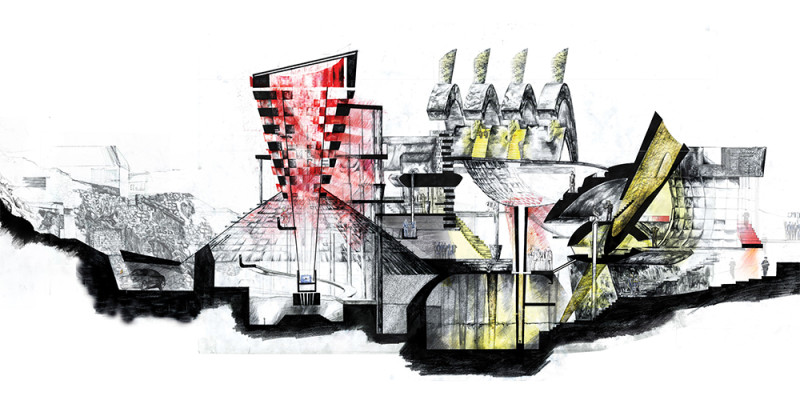 ↑ longitudinal section through debating chamber and politician's tower of transfer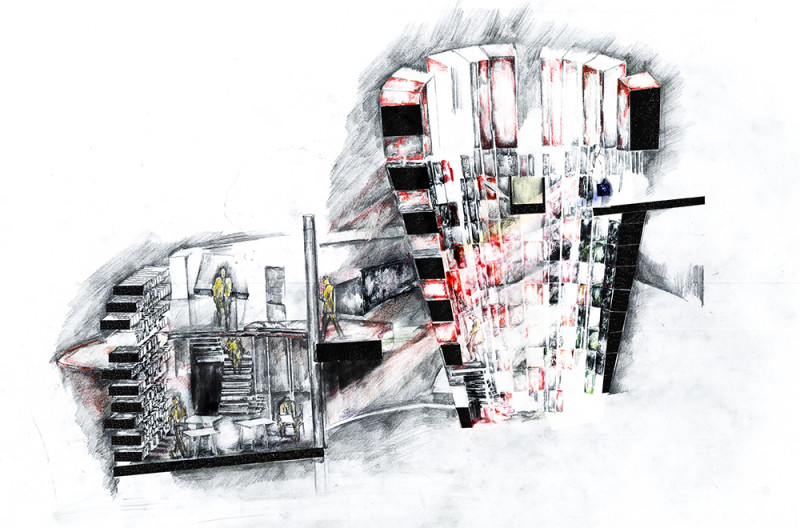 ↑ politician's circulation tower and public cafe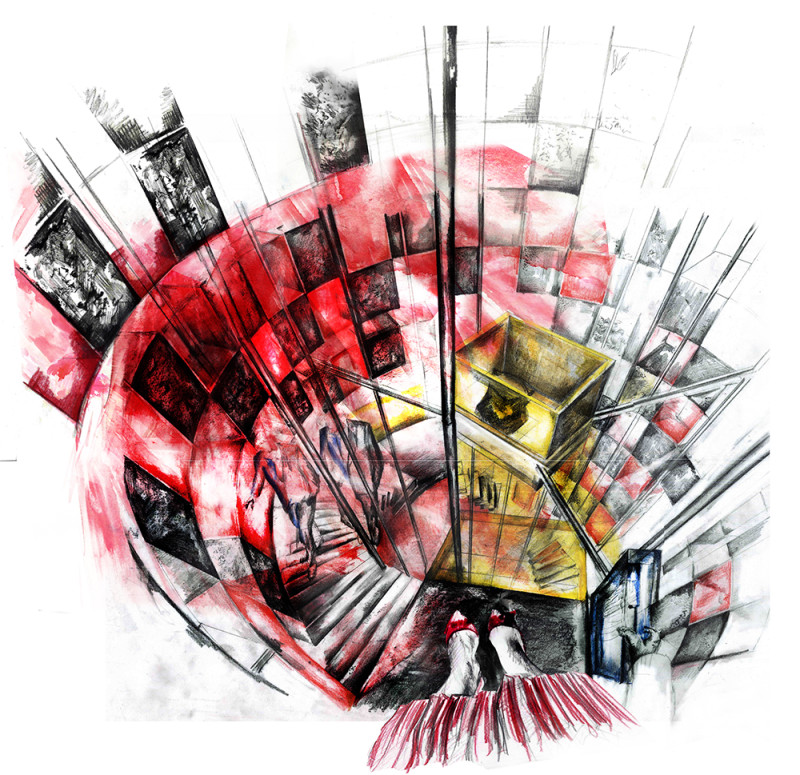 ↑ the transfer of the diplomatic bag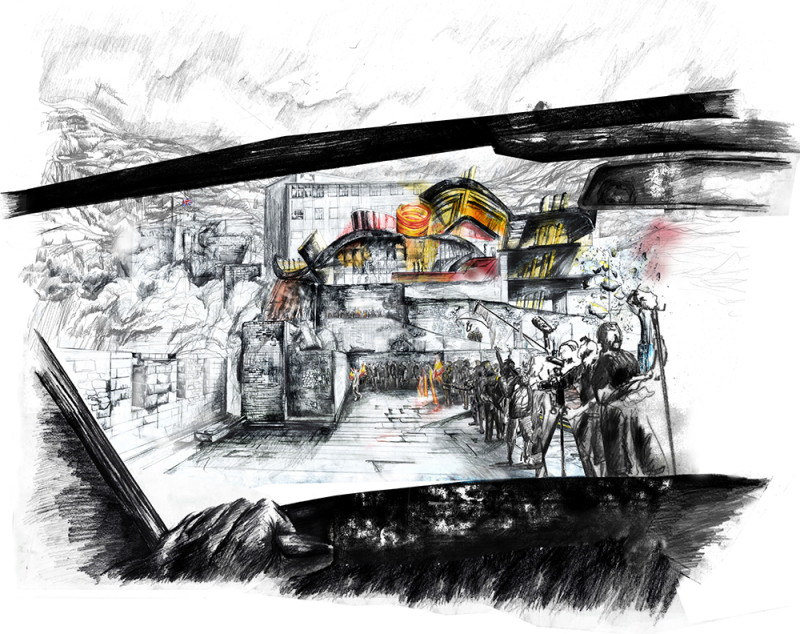 ↑ the British Primeminister's approach to the spanish embassy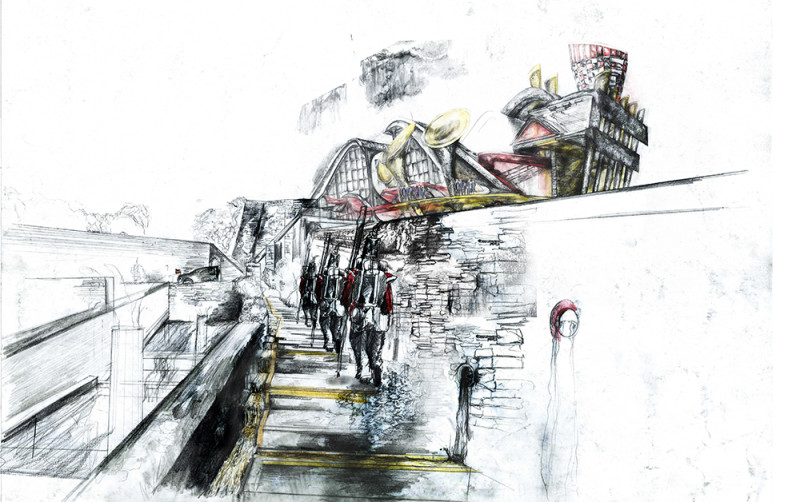 ↑ the processional approach of the ceremony of the keys to the embassy


↑ embassy lobby- protected entrance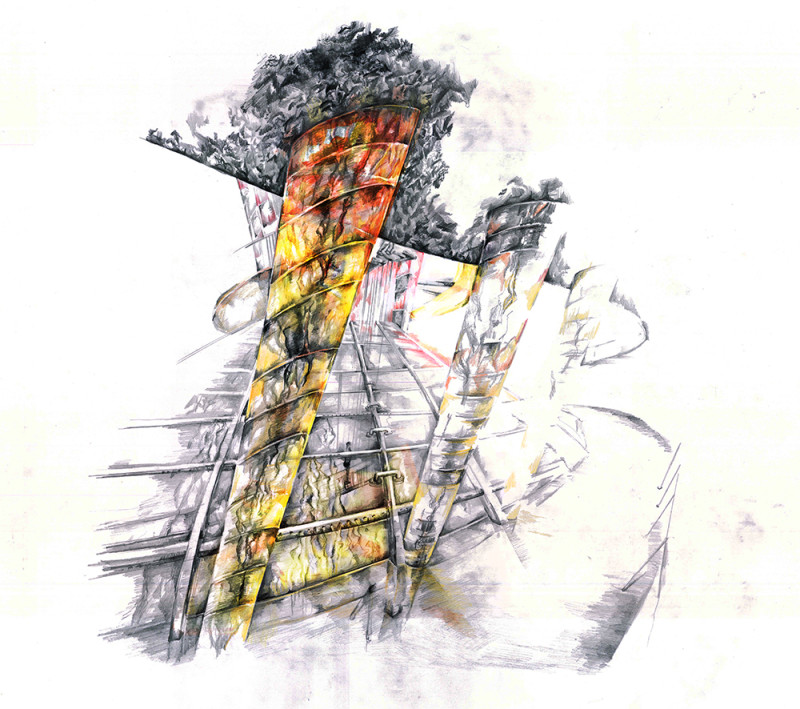 ↑ public view into politician's tower on journey to cafe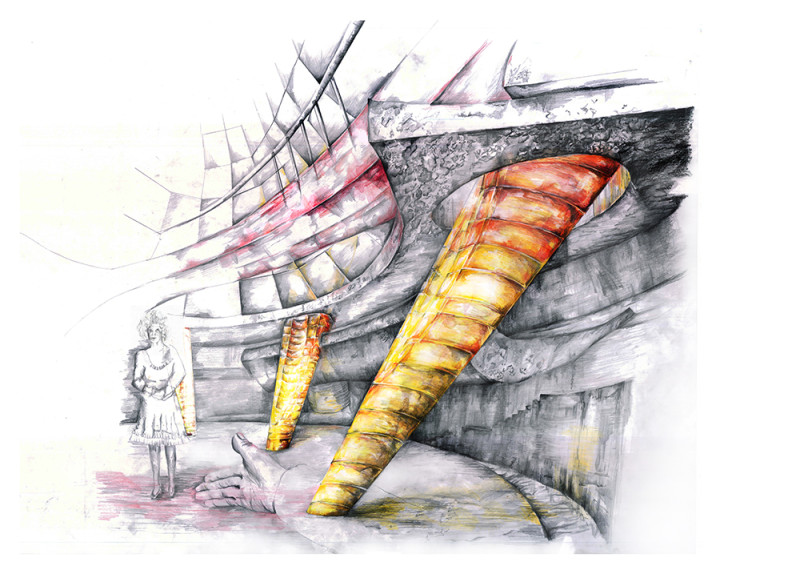 ↑ embassy entrance- the Ambassador welcomes the Primeminister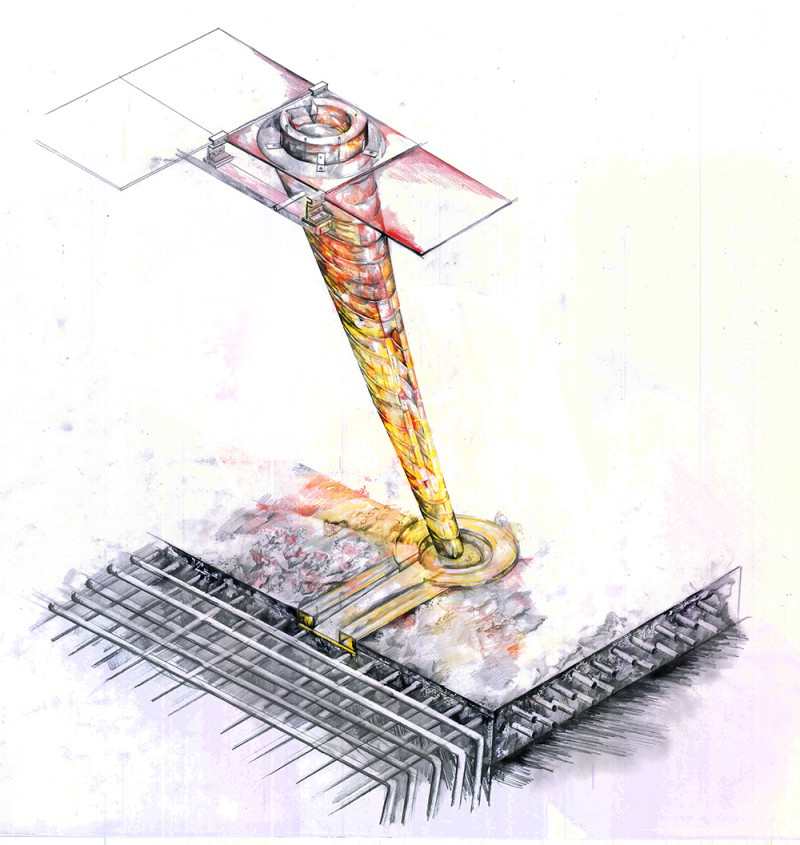 ↑ resin column construction detail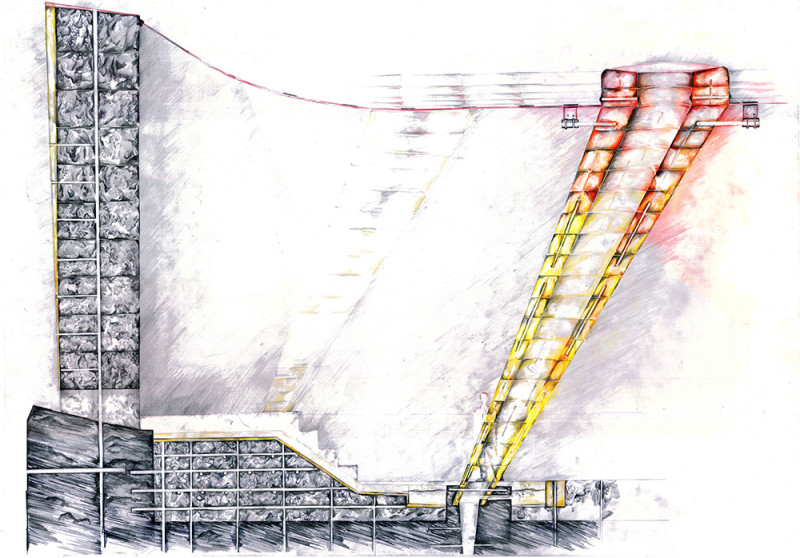 ↑ construction section detail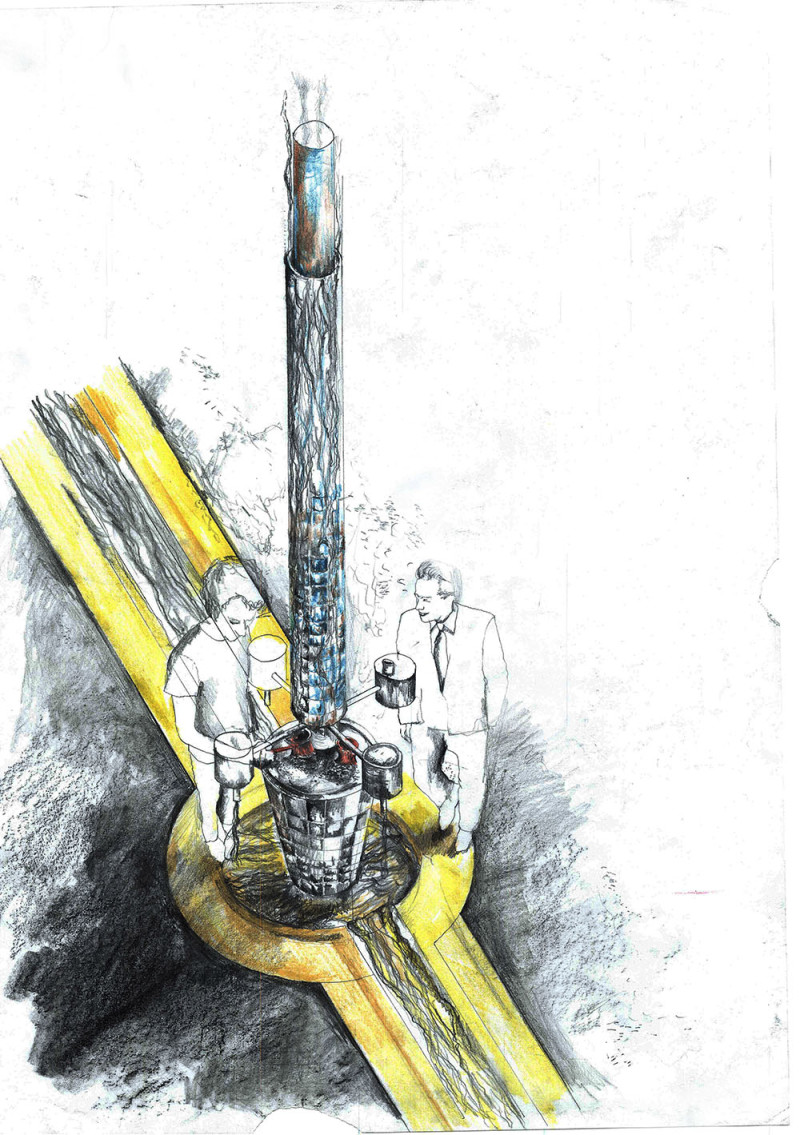 ↑ Spanish and British parties debating over coffee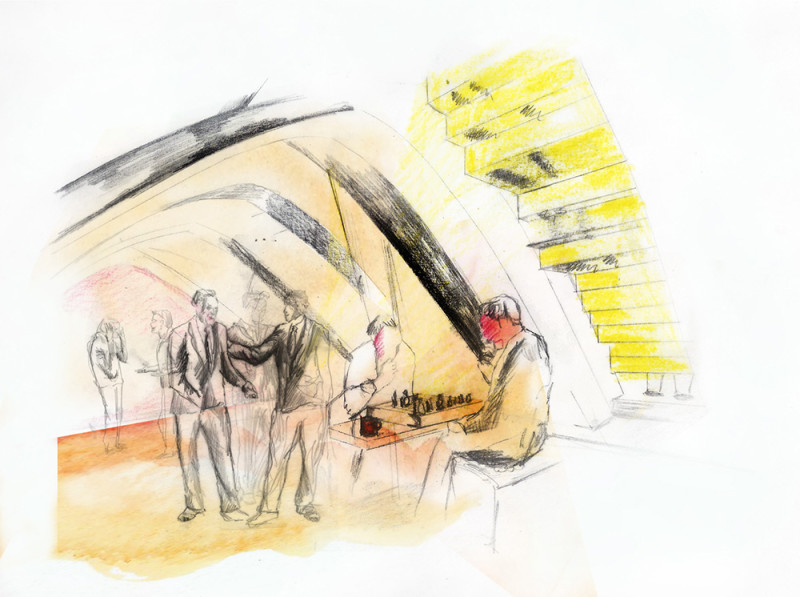 ↑ game of chess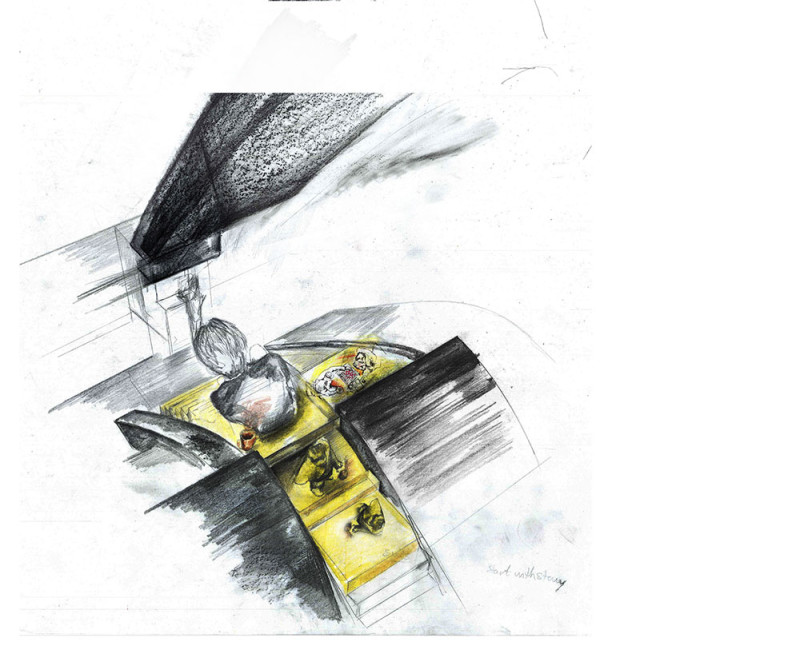 ↑ spectator of discussion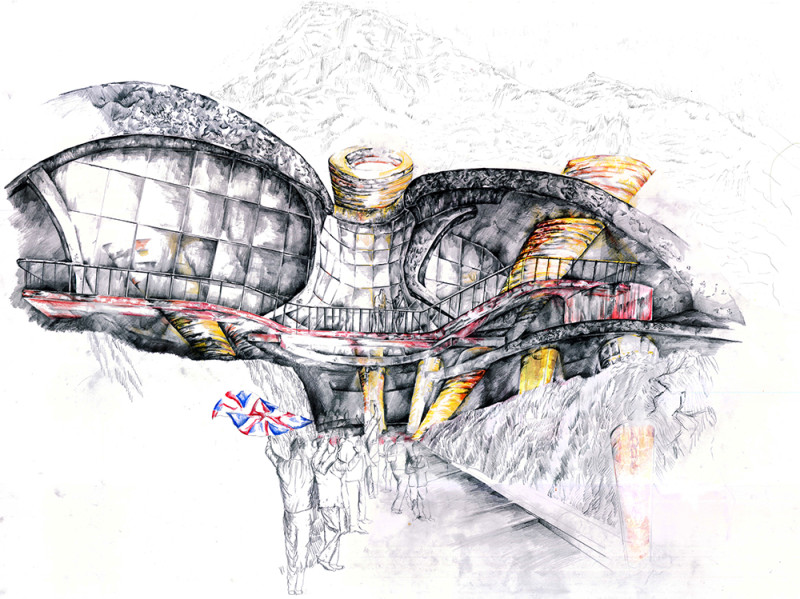 ↑ Primeminister and Ambassador agree on co-sovereignty of Gibraltar