07/01/2015
Home for All
Arielle Assouline-Lichten (website), Hattie Stroud (website), John David Todd (website)
Harvard University Graduate School of Design
Option Studio
Faculty: Toyo Ito (website)
2012   
Toyo Ito's provocation of "Thinking About Home-for-All" was to improve living conditions at the cramped and bureaucratic temporary housing facilities set up in the aftermath of the serial disasters of March 11th, 2011. The events destroyed not only the physical cities of the Tohoku coastline but also the social communities by shattering families and displacing neighbors. As a result, 6 months to a year later, the most common concern expressed by residents in the region is a lack of a sense of community. This sense of community is essential to both the enjoyment of life in the present and to planning for the future. This project is about people and the relationships between, both social and spatial.
Our project takes advantage of the existing construction of the temporary housing site in order to enrich and enliven the possibilities for social interaction. Intersections between major site circulation routes possess the greatest potential for creating chance meetings between people. By building to encourage residents to linger a while at these intersections, we increase the number of interactions between residents and their familiarity.
Focusing on intersections helps to structure a distributed network of interventions across the site. At the same time, we want small scale relationships to have the opportunity to come together in larger groups. Near the center of the site, where the greatest potential for activity exists, we have increased the scale and frequency of the interventions deployed to begin to gather people there. Larger, enclosed Home-for-All buildings are an extension of this distributed strategy. They provide space for the community to coalesce.


↑ as little as a bench and a potted plant can describe a place for two



↑ a garden that can move with people after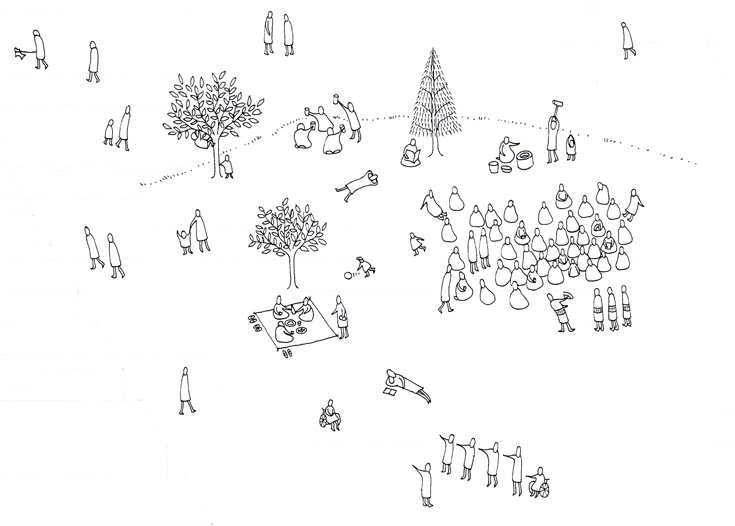 ↑ vision for the site as a whole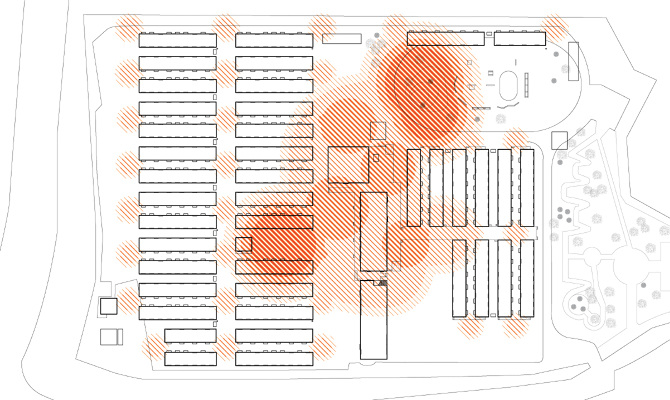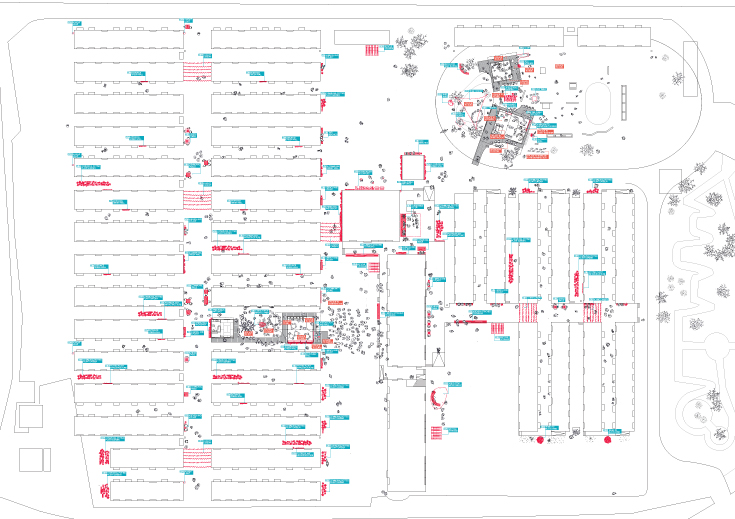 ↑ site masterplan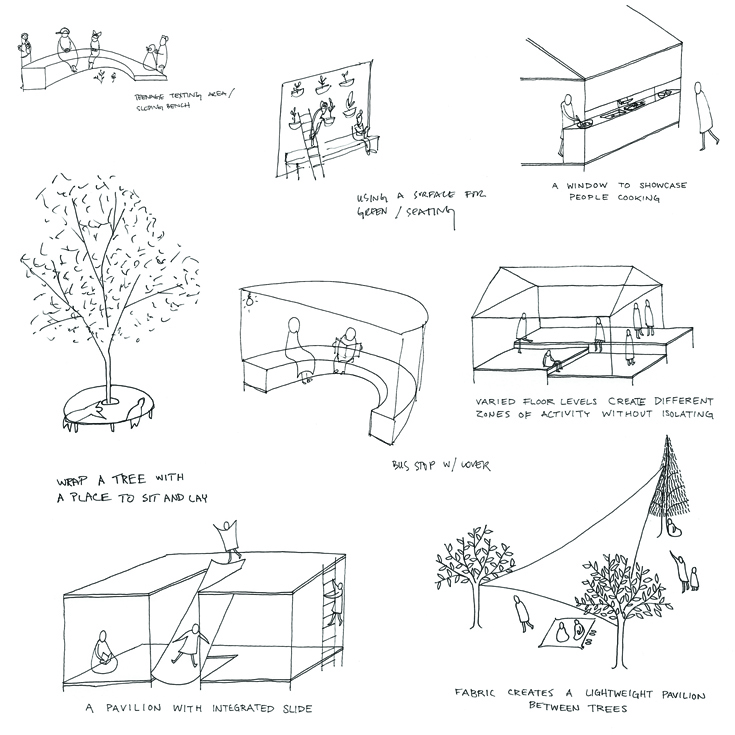 ↑ catalogue of interventions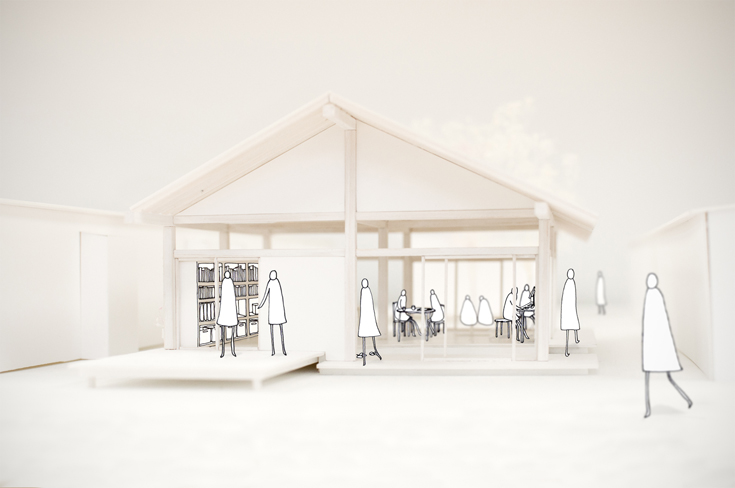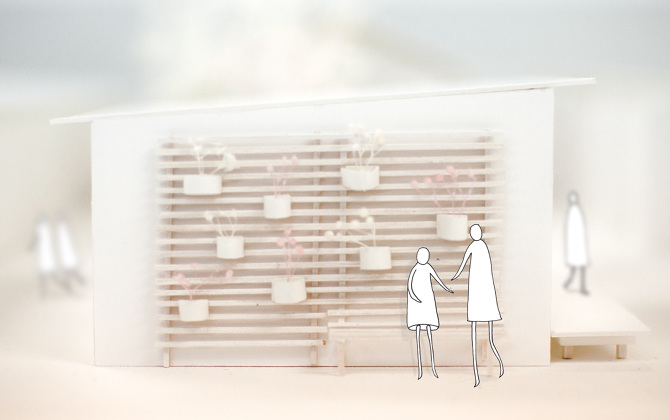 ↑ meeting home-for-alls
  


↑ section of meeting home-for-alls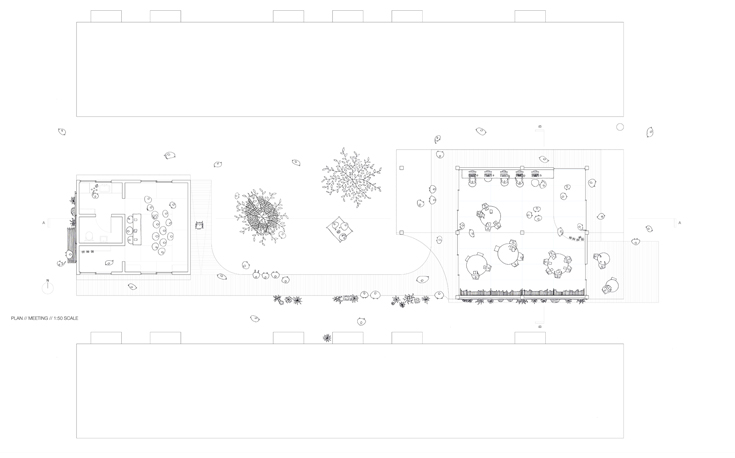 ↑ plan of meeting home-for-alls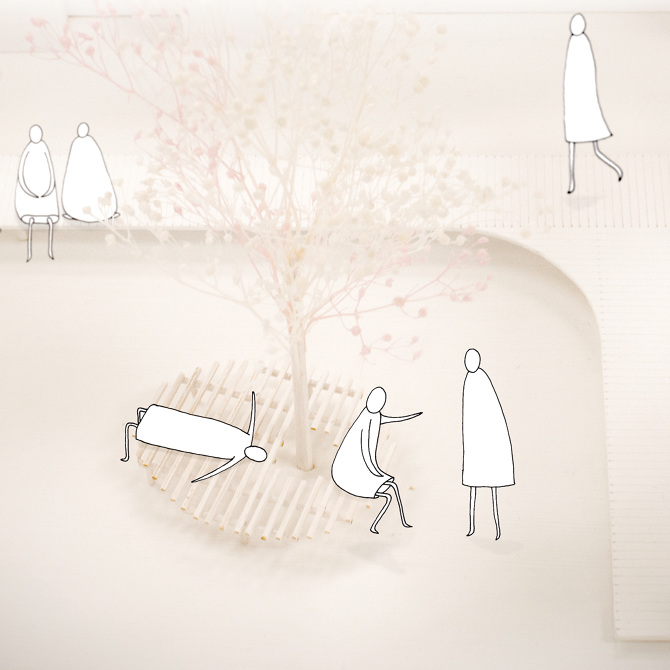 ↑ avocado bench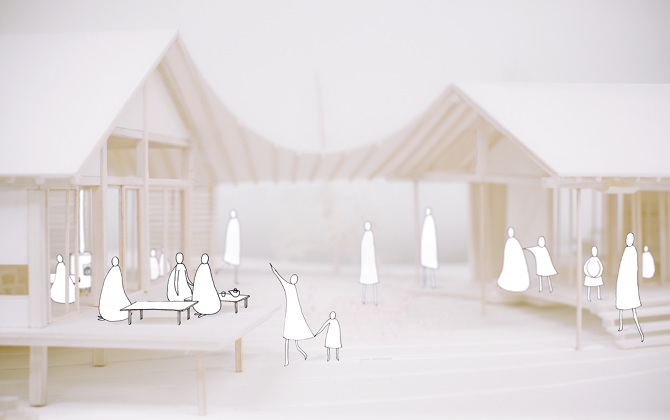 ↑ social and play home-for-alls



↑ section through social and play home-for-alls



↑ section through social home-for-alls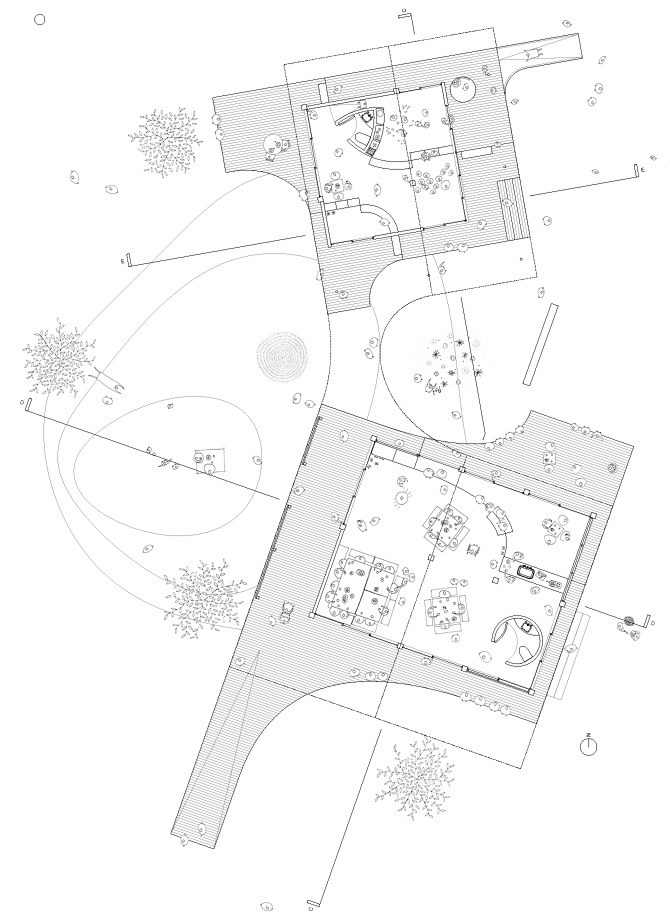 ↑ plan of social and play home-for-alls