03/27/2015
Invented but True
Trudy Watt (website)
Princeton University School of Architecture
Thesis Project
Faculty: Mario Gandlesonas (website), Elizabeth Diller (website)
2013  
Invented but True: Neighborhood Chronicles responds to the inherently narrative aspects of architecture and to our innate sense for narrative. This sense for narrative, which produces attention in all of us, used architecturally, produces an attention in the audience parallel to the architect's own. Architects pay a special kind of attention to the built environment and this project is a call to action that this kind of attention should spread beyond the discipline and into the public.
Narrative architecture is transmissible and communicable – attention to it spreads like a virus. Here, three narrative engines are used to generate the feeling of narrative: chronotope (the thickening of time), metalepsis (frame-breaking) and suspense.
Architecturally, Invented but True offers a fully integrated architectural / urban / landscape scheme for a neighborhood in Philadelphia which is at an inflection point between blight and gentrification. It also proposes a new design method, in which an architectural / narrative feedback loop is employed to generate design, not just represent the results.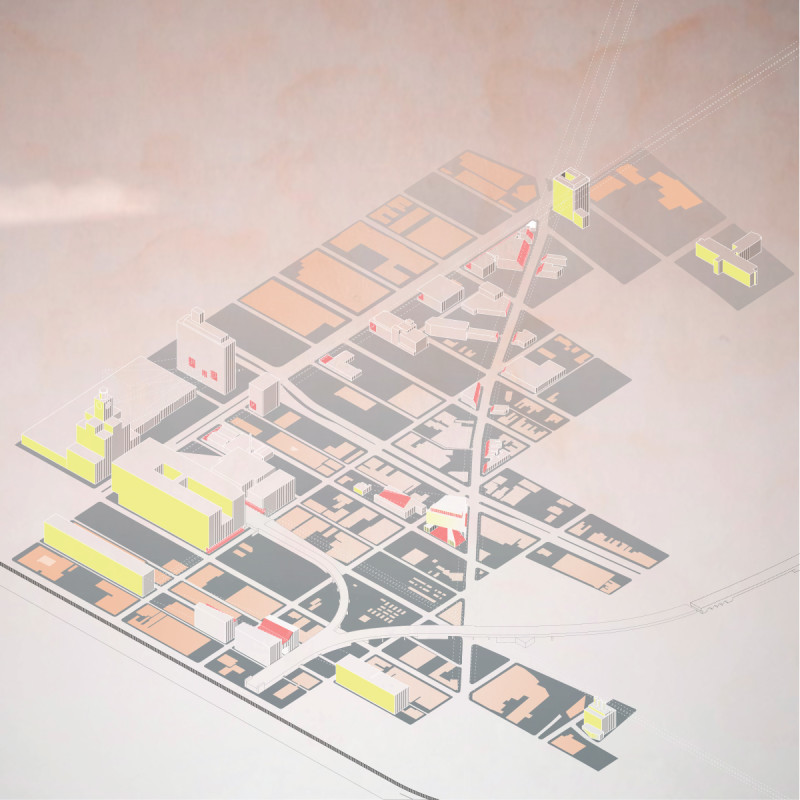 ↑ Prologue Music: "verse 5" by J. Surak, downloaded from freemusicarchive.org Voices: Denise Scott Brown as Herself Trudy Watt as the Newcomer Christopher T. Wood as the Young Filmmaker  
↑ The Reading Center A young boy, in love with a girl in his class, distracts himself by falling in love with the new building going up across the street. Earlier in time, on the same site, a young filmmaker watches a tragedy unfold. Music: "Aux puces nº2 – Carosello" by Circus Marcus, downloaded from freemusicarchive.org Voices: Alastair Stokes as the Narrator Christopher T. Wood as the Young Filmmaker  
↑ The Applicant Music: "polar elefant" by un automne à Lob-Nor, downloaded from freemusicarchive.org Voices: Laura Ettedgui as the Applicant Christopher T. Wood as the Young Filmmaker  
↑ All Washed Up Music: "Corelli – Concerto Grosso G Minor 1" by Advent Chamber Orchestra, downloaded from freemusicarchive.org Voices: Yshai Yudekovitz as the Narrator Christopher T. Wood as the Young Filmmaker  
↑ Catnap Music: "Afternoon – Hirusugi" (by Pauline Oliveros, Miya Masaoka), downloaded from freemusicarchive.org Voices: Alastair Stokes as the Narrator Christopher T. Wood as the Young Filmmaker Image Credits: Abandoned Kitchen blakeryanlewis.wordpress.com/2009/08/05/abandoned-house-on-the-eastside/abandoned-kitchen/  
↑ A Precious Interior Music: "Organ Groove" by Podington Bear, downloaded from freemusicarchive.org Voices: Gabe Cira as the Grad Student Manyan Lam, Nasra Nimaga, Brendan Shea & Cyrus Penarroyo as the Teen Screamers Christopher T. Wood as the Young Filmmaker Image Credits: Divine Lorraine Hotel Interior http://kingstonlounge.blogspot.com/2011/02/divine-lorraine-hotel-philadelphia-pa.html